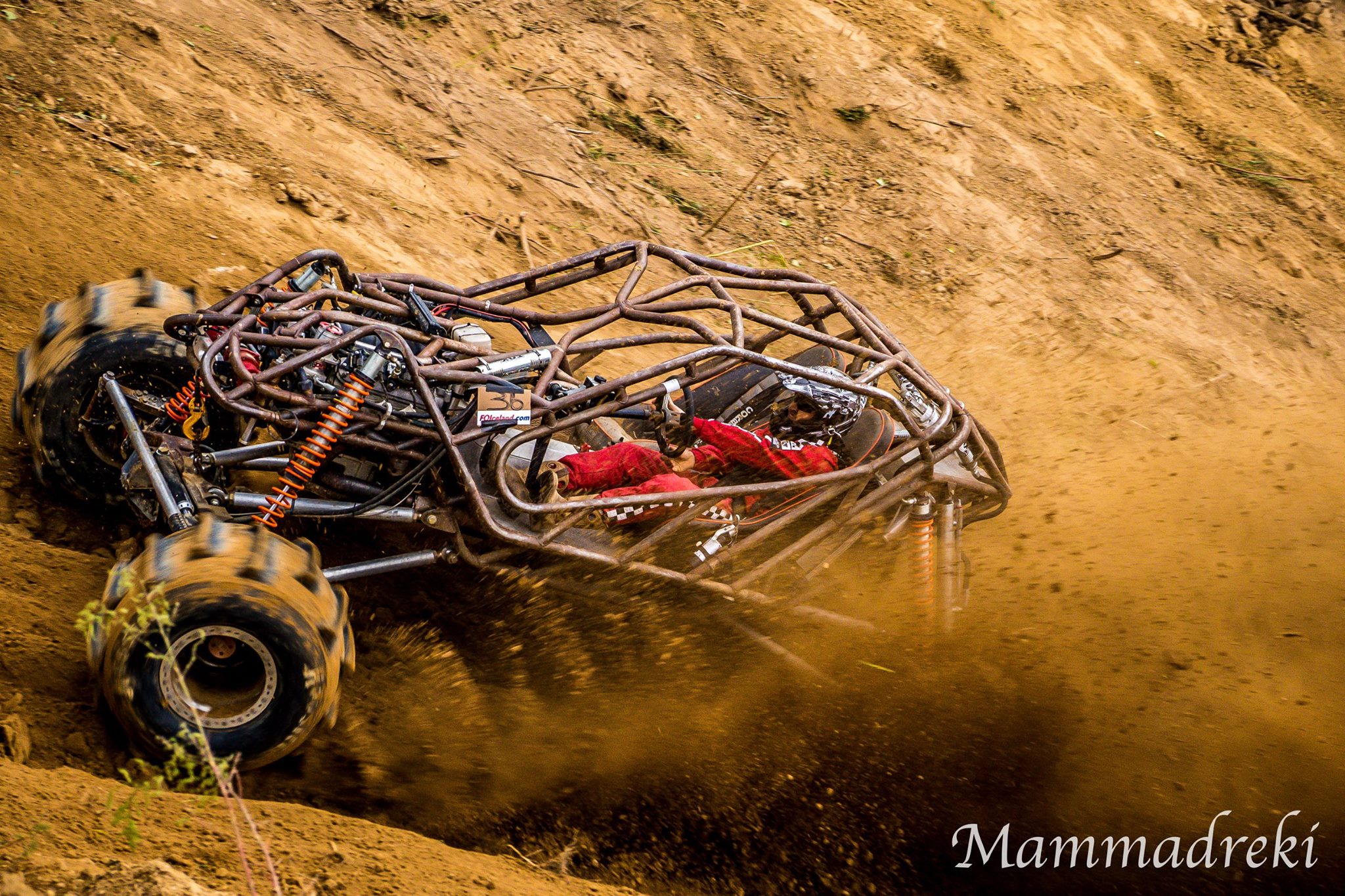 Rumors CONFIRMED! Big John Offroad Racing building a new buggy. Is this just another Rock Bouncer or could this also be a Formula Offroad contender?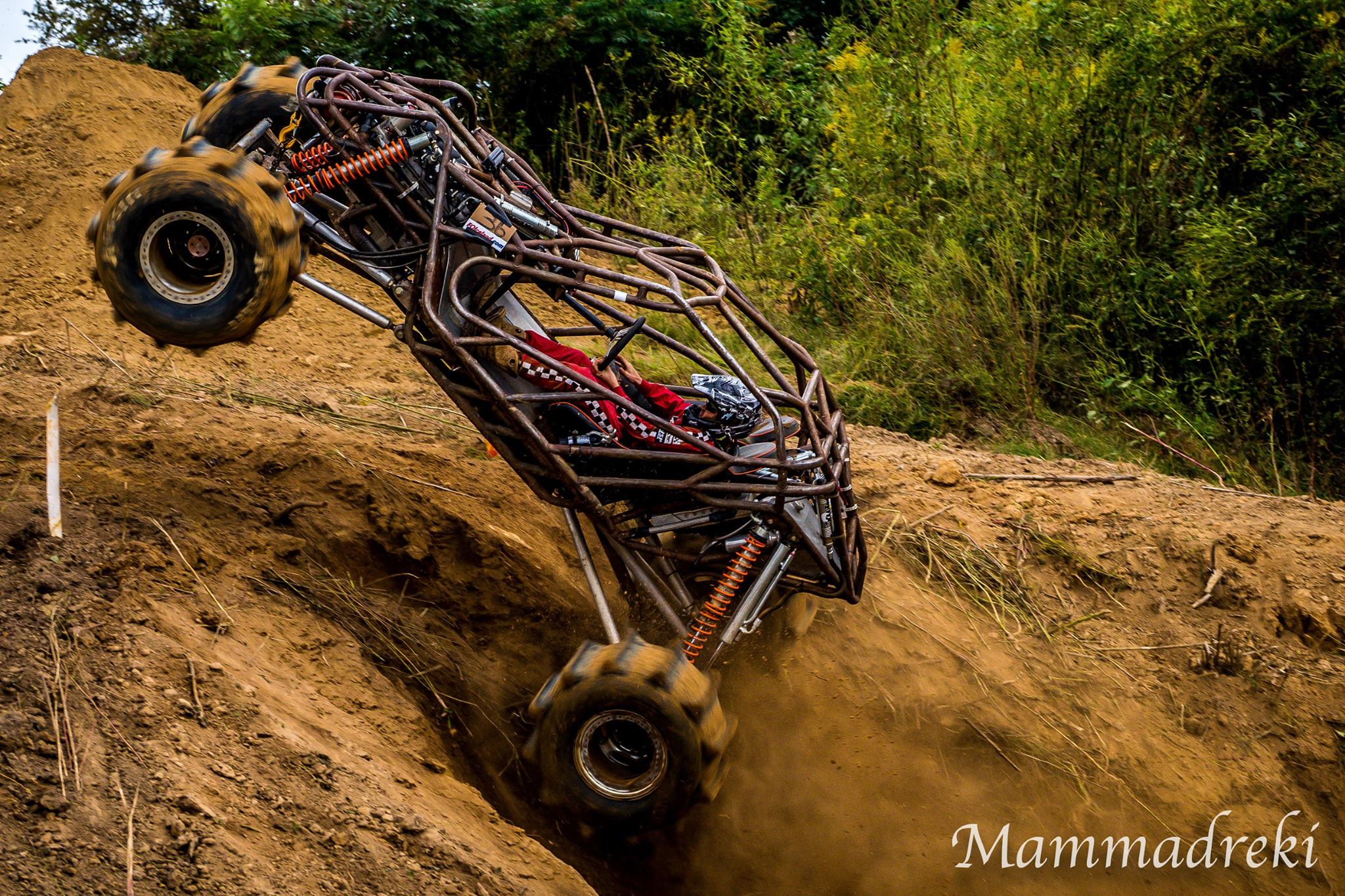 Many Formula Offroad fans will remember John Allen Campbell from the past 2 years at Formula Offroad USA. Not only is he a great guy but he is quick to help any Americans and Icelanders with repairs. In 2016 he joined 5 other Americans to race with the Icelandic Formula Offroad trucks. John borrowed a set of super scoopers and took his rock bouncing buggy 'Tetanus' up the hill in Dyersburg.
No, he wasn't the guy who flipped over on the first track. And he wasn't the guy with the busted transfer case on track 2. He is the American that made the farthest! He rolled on track 4 and planned to run first on track 5 but time ran out. Racing was postponed until the next day and John had to go. He says he learned a lot on those hills. Most never knew that 2016 was his first year competing!
John has done well for the last 2 years competing in the SRRS. With the skills he learned and changes in the technology, John knew he needed a new ride. He said "I loved finishing in the top 15 every race. But I want to finish in the top 5. That means a lighter, faster and more power! Tetanus has been sold and the new vehicle is underway.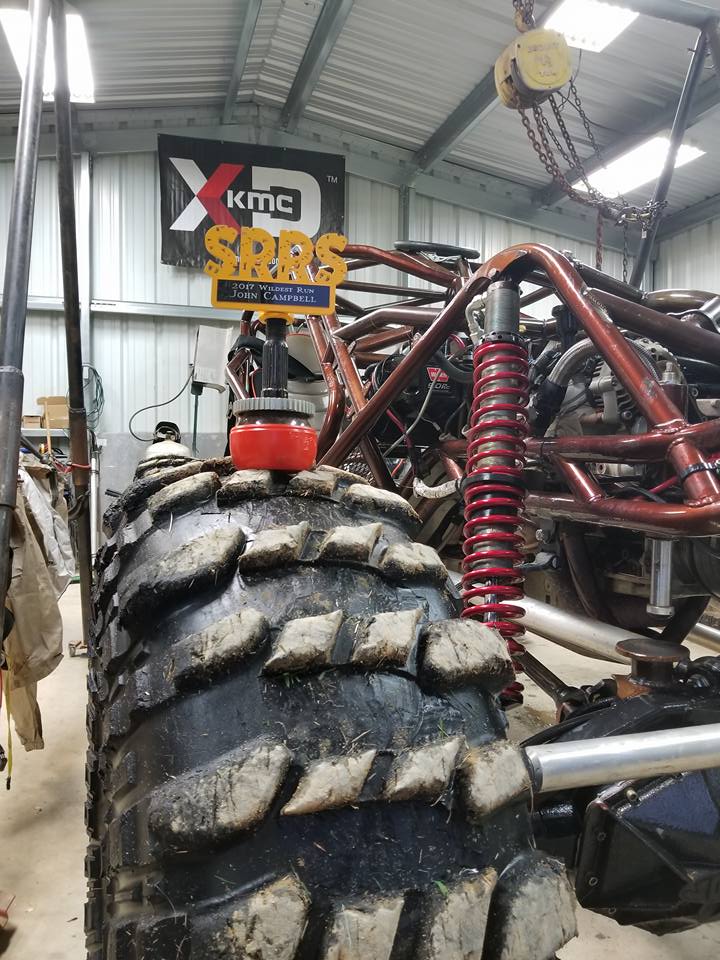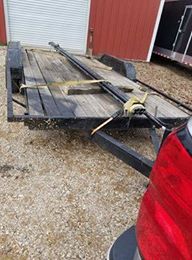 We don't yet have all the details, but John says this new build will only have room for 1. He's building a racer, not a family sedan! Fox 2.5" coil-overs and bypass shocks with 16" travel, as well as Fox 2.0 bumpstops. After great success with the 6.0 LS power plant, Turbo 400 trans and SCS 3.0 gear case. We suspect he will stay with the 4.10 gear ratio and continue running 43 inch TSL stickies on the KMC Beadlocks. John will adjust the tuning, increase the Nitrous Express fun factor and hopes to weigh in with 1000 pounds less truck. More power. Less weight. More wins.
We're looking forward to seeing him again in Dyersburg, Tennessee for Formula Offroad USA 2018. The question is will we see him in Iceland before that? Follow him on Facebook and send him a message!
https://www.facebook.com/rockbouncin/