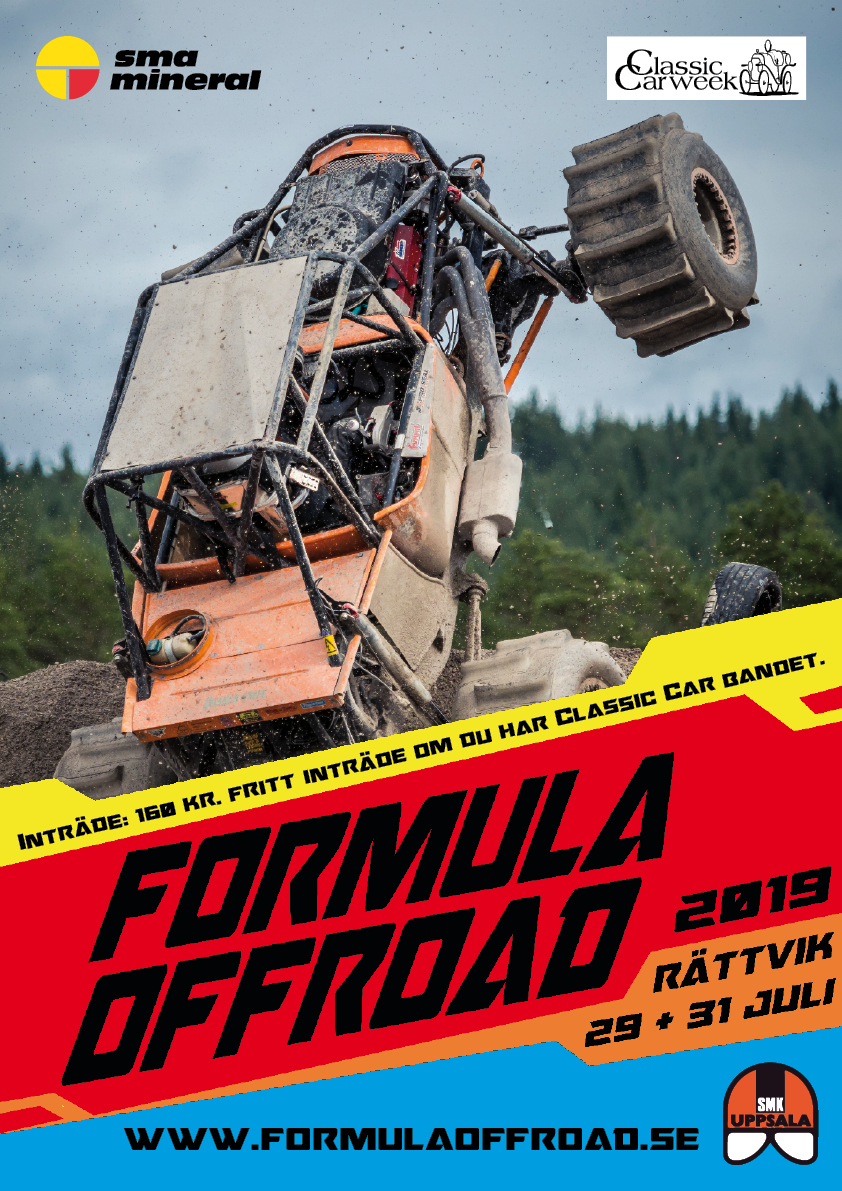 During Classic Car Week in Rättvik you will be able to experience Formula Offroad two days.
Wednesday, July 31 (morning):
Classic Formula Offroad competition, Norway cup, NC7.
Monday July 29
Competition on water, ie Formula Offroad cars hydroplanning on lake Siljan.
So plan your holiday in Rättvik week 31.
Notified drivers:
[ezcol_1half]
Modified
1. Sigurjon Gudmarsson (Norway)
2. Jimmie Holmberg (Sweden)
3. Jørgen Paulsen (Norway)
4. Kenneth Doolewerdt (Denmark)
5. Anna Holmberg (Sweden)
6. Kevin Fossen (Norway)
7. Christian Jensen (Norway)
[/ezcol_1half] [ezcol_1half_end]
Unlimited
1. Ronny Eriksen (Norway)
2. Jimmy Berggren (Sweden)
3. Eric Nilsson (Sweden)
4. Joakim knudsen (Norway)
5. Atli Jamil (Iceland)
6. Roger fossen (Norway)
7. Simon Blom (Sweden)
8. Kalle Sundbring (Sweden)[/ezcol_1half_end]
---
Read more (Swedish)
Classic Car Week
Every year week 31, there is an Oldsmobile festival in Rättvik. Car enthusiasts from all over the country gather and celebrate their interest in veteran cars. Each day offers different acitivities and races.