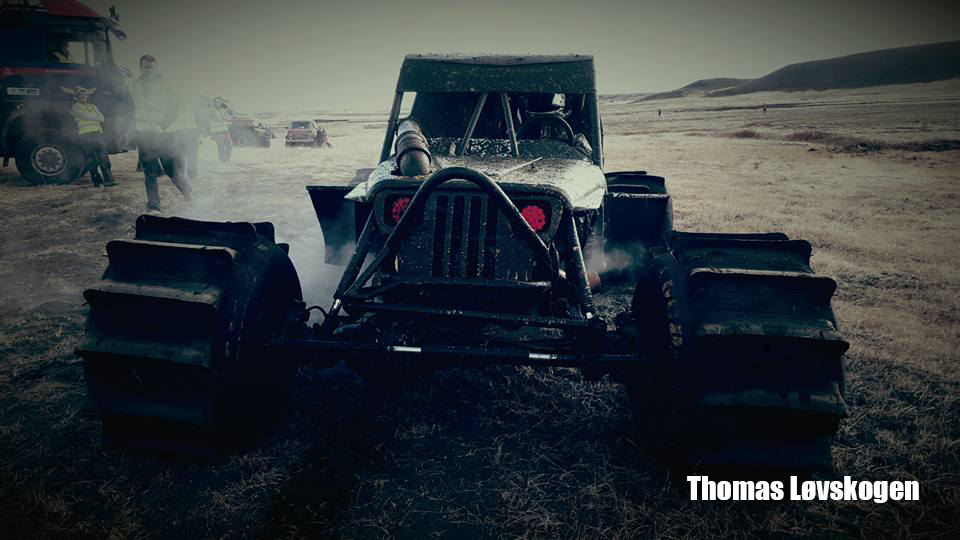 Pål Blesvik was one of the two Norwegian drivers that came to Iceland to participate in NEZ formula Offroad Championship. Tor-Egil Thorland was the other driver. Both of them competed against the best Formula Offroad drivers. And they did a pretty good job. Pål took third place and Tor-Egil seventh place.
How was the  race in Hella, are you pleased with you results?
– Hella was great, we had nice weather lots of spectators and a great organizer. After my blunder in section one I have to be very happy with the 3rd place!
Yes you did a very good driving after that. Where there any track that was more differcult?

– One problem for us Norwegians was the different layers of rock hard sand. We are not used to that. And also most of the sections was started on the top of the hill so it was hard to see how the tracks changed through the race.
Okay maybe something to take to Norway?
– No, I love this sport and enjoy watching it! So it's better to start in the bottom of the hill.
Okay, Did your car have any breakdowns during the race or did you just fill up gasoline?
– After my backflip a had a small leak of steering fluid that I had to fix. And while I was waiting for the last section  (the mud) I backed the car up a hill and parked it. We had a little service and filled up the tank for the water/methanol mixture. Luckily I took a look at the tank a little later and discovered that it was missing half it's content! Because I backed it up a hill the tank got higher than the turbo and 2 liters of fluid had filled the turbo!  But we fixed it in time and the engine just cuffed a bit
in the start of the mud race. Otherwise the car worked great!
Okay, So now your team recieved 3 place in NEZ and 1 first place in Norway cup last year. What is your goal for this season?
– Win the Norwegian cup again of course.
Which competitor will be hard to keep behind you?
– Toro, Martin, Arne, Tommi and several more! The cars and drivers has improved a lot the last years! We saw that in Iceland too, lots of great built cars. LS engines with turbo is not rare in Formula Offroad anymore.
Yes I know and soon maybe chargers will arrive. Martin Michaelsen has that in his car. Fredrik Sandkvist is building an engine with procharger.
– Procharger is a even better choice than turbo but more expensive if you want the same amount of horsepower.
Okay, are you going to compete in all races this season?
– Yes, that's the plan!
Nice, have you made any modification to the car this winter?
– New rear axle, still Dana 60 but a bit wider and bigger hubs that support 35 spline shafts. And this year I also installed a Yukon Grizzly locker in the rear axle too. After 2 problem free seasons with the Grizzly in the front axle I was convinced that it was strong enough for the rear too. I like to try out things the "old" drivers says is impossible For this season I also got a new helmet with air supply, it was great!
Nice I have always seen you as an inventor. You have a very nice racer and of course a very good driver behind the wheel. Can you tell me something about the cars history?
– Thanks, I did build the car for Rock Crawling since I was competing in that sport for many years and my old Suzuki with portals and V8 was wrecked. So the new car was built with Volvo portals and a LS1 that I got from Jeff Carter in England. After just 2 races, the first in Czech Republic and one in Norway, Cristian Austad and Roar Johansen convinced me that it would be cheap to convert it to Formula Offroad.
It was not cheap…
But I guess I could have done it cheaper but it's not the way I like to build. For me is more than half the fun of this sport what I do in my garage. My problem is that I can replace something that works perfectly fine just to see how it works with the new parts.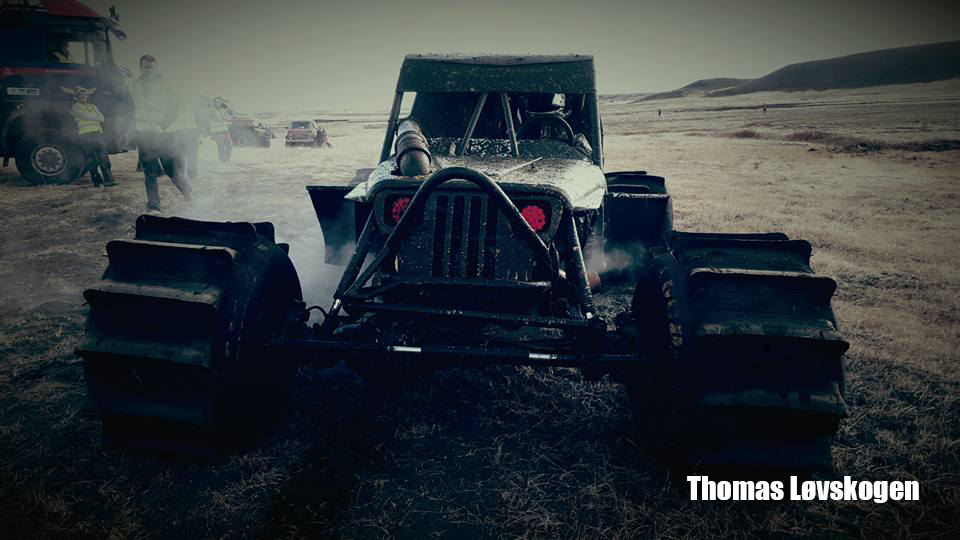 Do you know how much your car weighs and how is the car to drive?
– It weighs around 1400kg. For me the car is easy to drive. But everybody has different setups on their cars so I'm not sure someone else would like it as me.
I have met Pål a couple of times and he strikes you as kind and warm person. When he drives a track, he does not chicken out. Pål and Rodeo is something to look out for when you are on a Formula Offroad race.
By Jesper Andersson