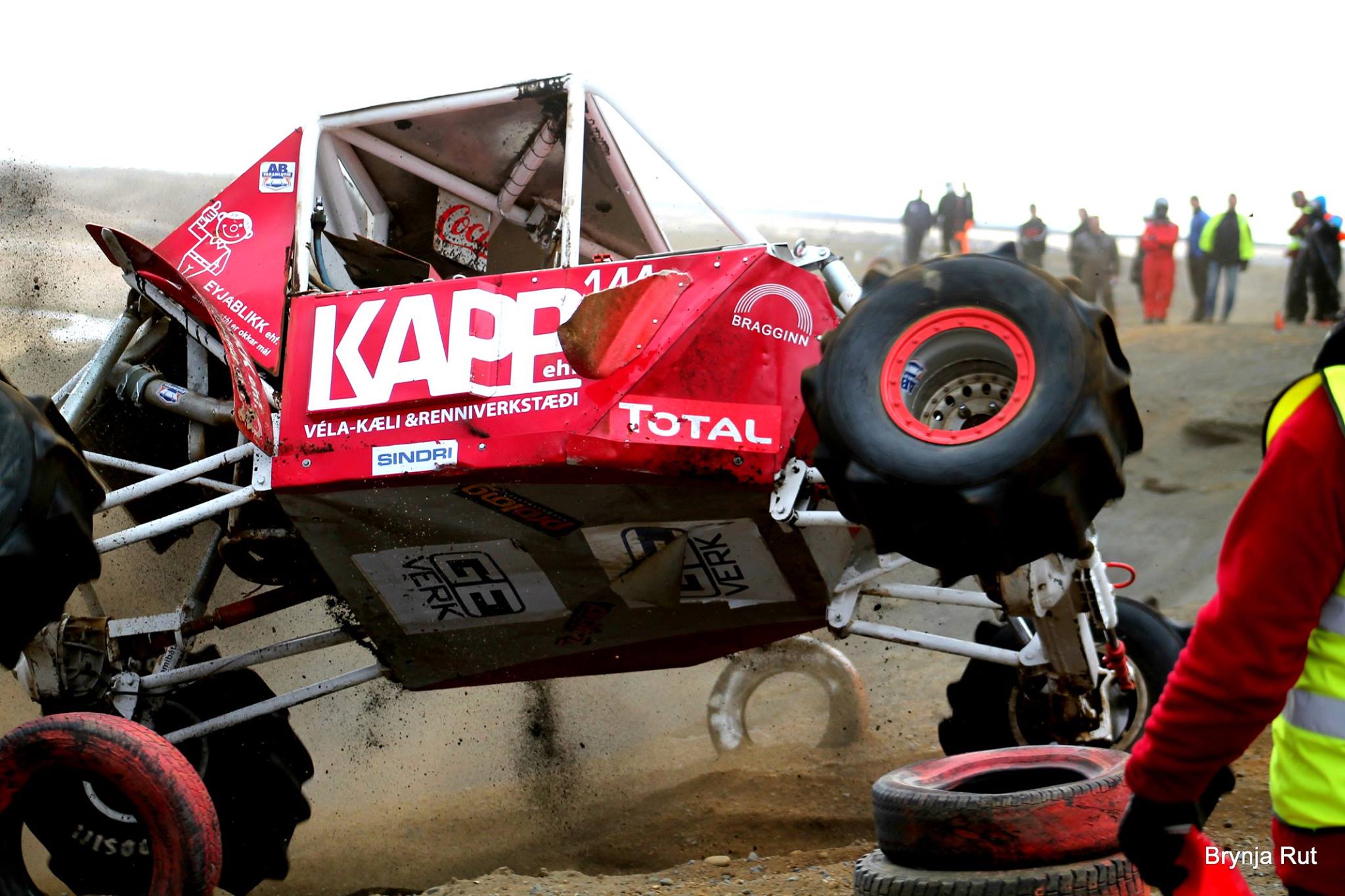 Another week is almost over and the race in Hella seems be a long time ago. Formula Offroad News decided to talk to team Kubbur and its driver this season Guðni Grímsson. We wanted  to hear how the race in Hella was.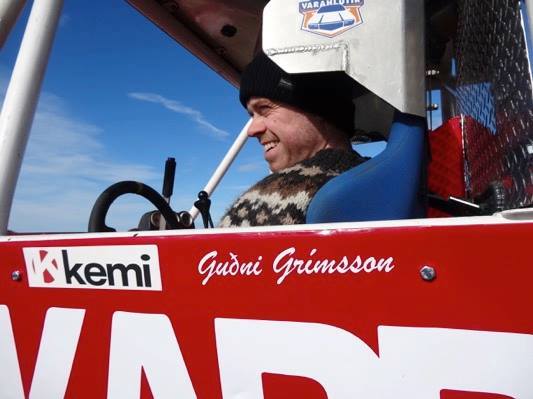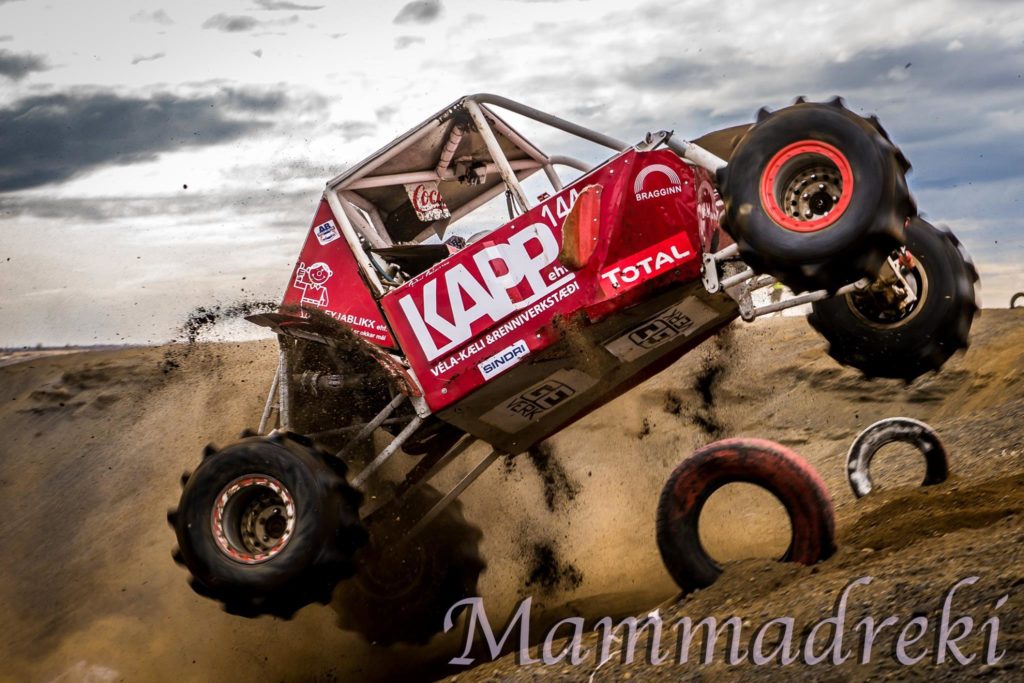 How was the  race in Hella, are you pleased with you results?
– Yes I think we did well there, in the first tracks we had some driver mistakes, I forgot to turn on the nitro in third track and just a little stressed, haven´t driven the car since early last summer. But it got better after that, I had a very good time in the timetrack that was blown off, and on sunday it was much better. very happy that the car made the river all way and the mud track was easy for the 2,4 l Honda.
Where there any track that was more differcult?
– No, Kubbur was going most of the tracks that leading cars where going,  we also started using the rear drift brake and disconnect the rear axle like Blesvik use,  that was helping us a lot in the downhill gates,  we are still working to get used to handle that system and I belive that will help us a lot this summer.
Did Kubbur have any breakdowns during the race or did you just fill up gasoline?
– No, nothing broke down in Kubbur the whole weekend,  and we use so little Nitro that we even don´t have to fill it up,  we added a little wing under the rear axle before the river (track 11) so the water would not exceed the engine and drown it, and I think that the wing helped us to hold the car floating all way over the river at lowest speed of all the cars.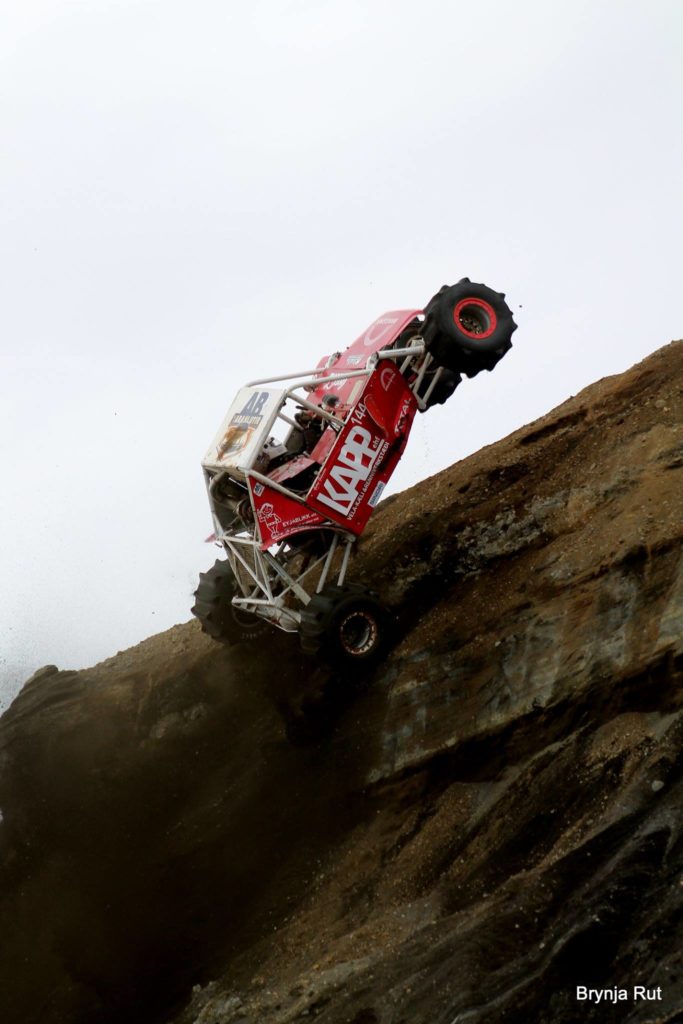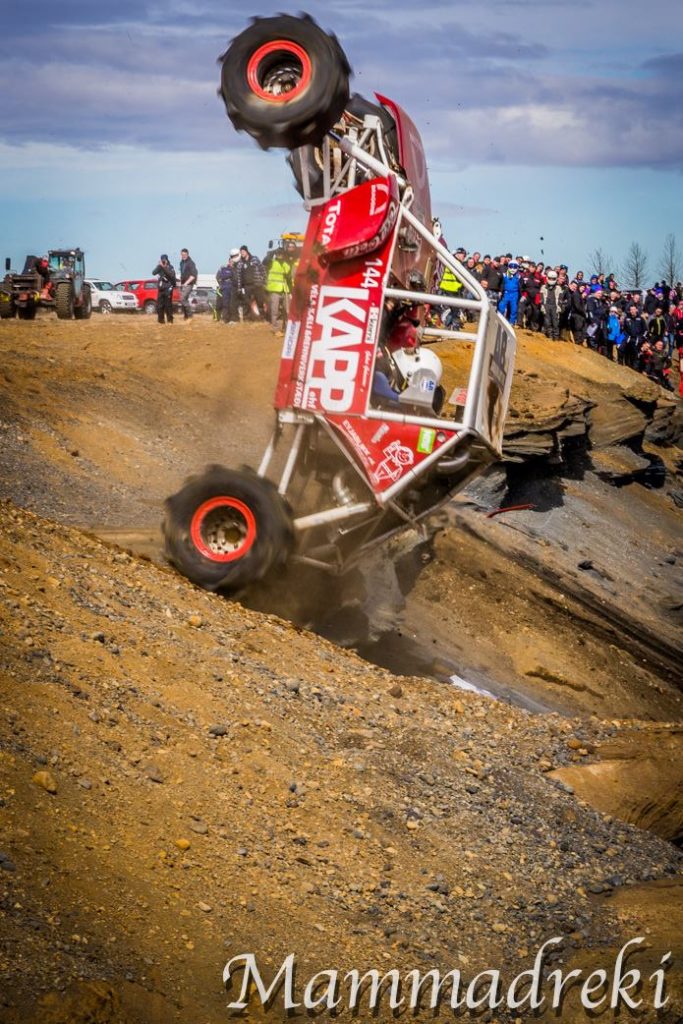 So now Team Kubbur recieved 7 place in NEZ and 5 th place in Icelandic championship. And last season Kubbur ended up on second place with Magnus as driver. What is your goal for this season?
– The plan this summer is that I will drive at all races and collect scores for Team Kubbur to be in first place after the summer.
So Team Kubbur will drive all 5 races. Are you and Magnus sharing who is driving?
– Yes, Magnus owns the car, but he will be working in Turkey most of this summer so we decided that I will drive the car this season.
Ok, thats give you a chance to learn to drive Kubbur better and better. Which competitor will be hard to keep behind you?
– Of course Snorri and Oli Bragi are good drivers, but Gudmundur on the Lion was very impressive in his first race on Hella ending in third place,  But it is all about getting highest scores for the tracks and watch out for the gates,  I also think Kubbur can get very good times in the time track´s.  It is easy to handle him on high speed and he has a good traction.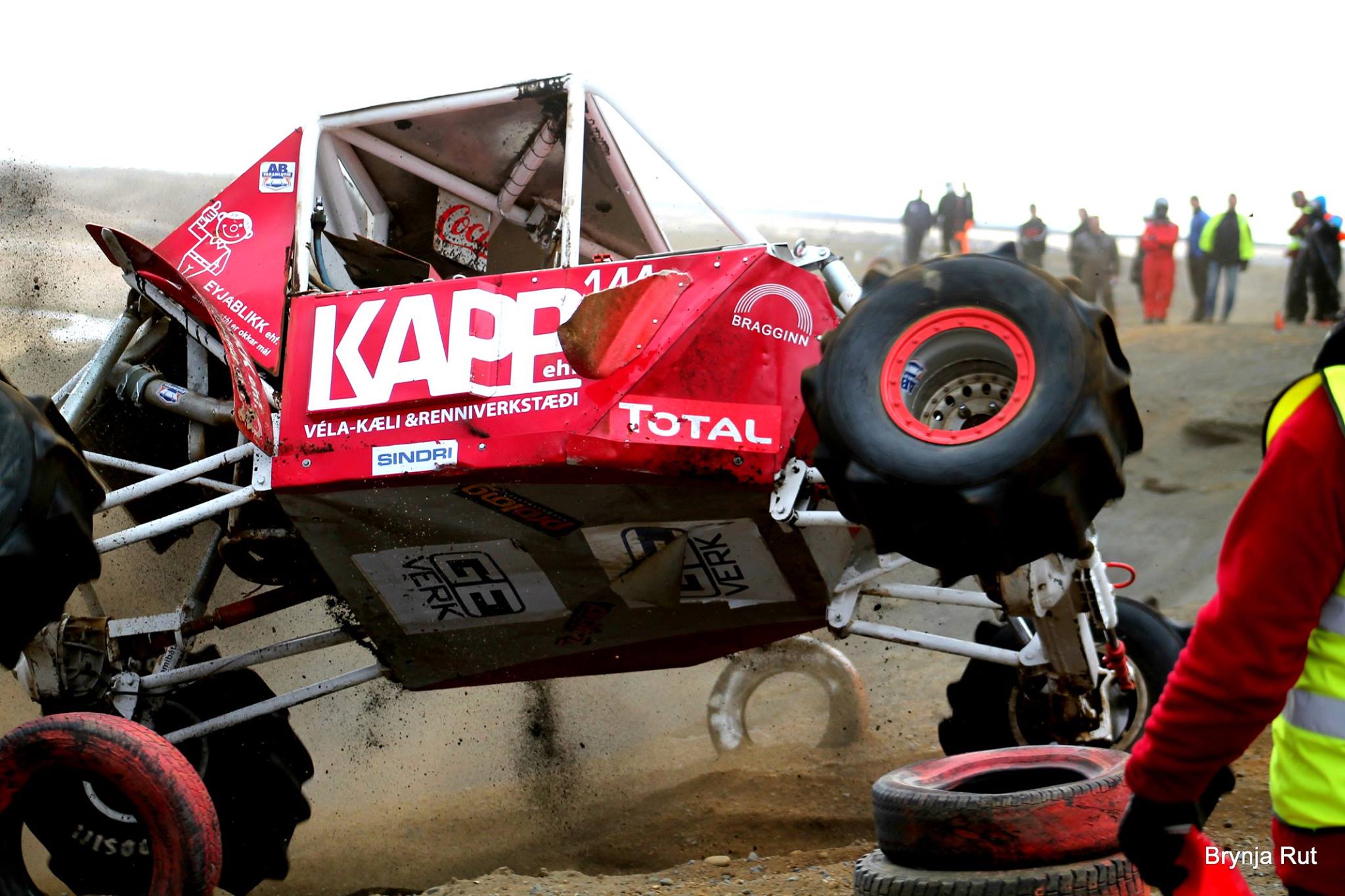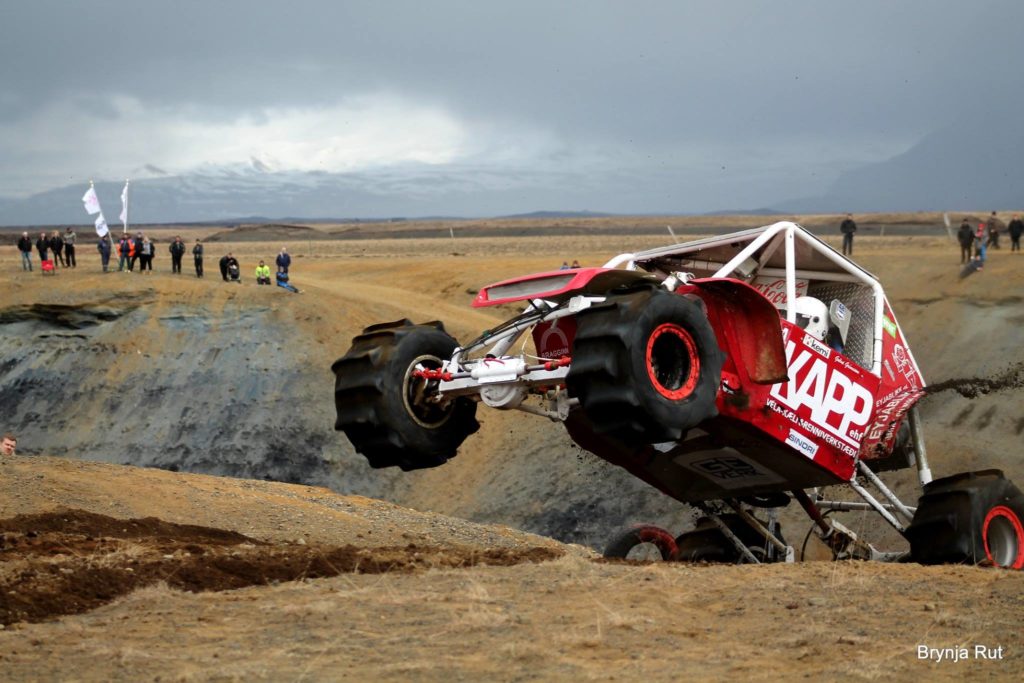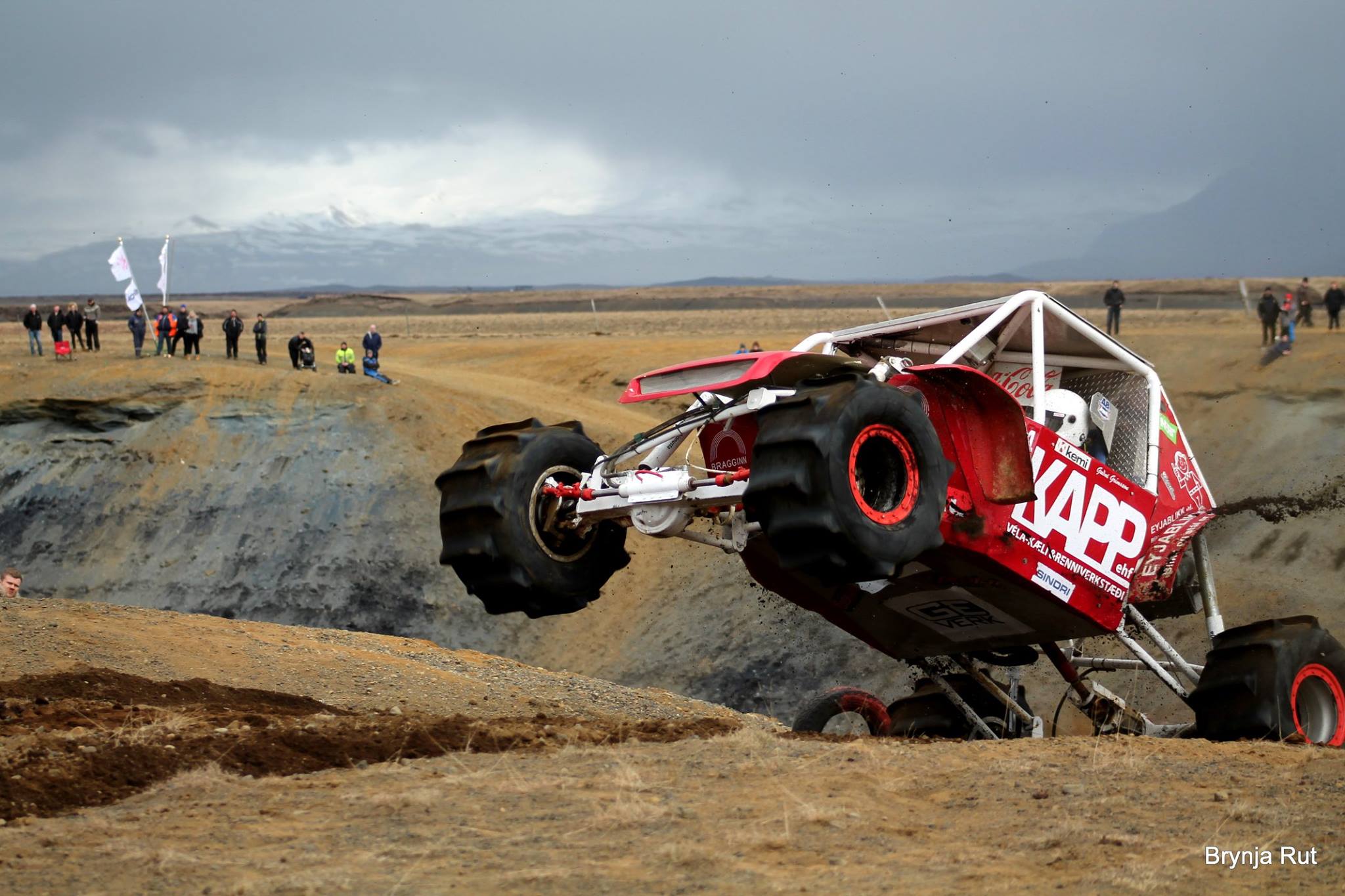 When I see Kubbur in action, the car seems to have a very low weight, I mean it looks easy for Kubbur. How much is Kubbur weighs?
– Kubbur was measured in Hella 2014 1050Kg.  we have added aluminium rear 3rd mebmer since that and made the hood out of plastic so mayby its a little ligther now,  It also feels very light to drive it, he´s got so fast response with this 50-70 hp nitro at low rpm and it easily fly very high up the hills with full throttle.
Sounds like a perfect F.O. racer.
Team Kubbur has built a really good Formula Offroad racer with a lot of potential. Formula offroad News wishing Team Kubbur and its driver good luck. Formula Offroad News will follow the  Icelandic championship and giving you results from all races.