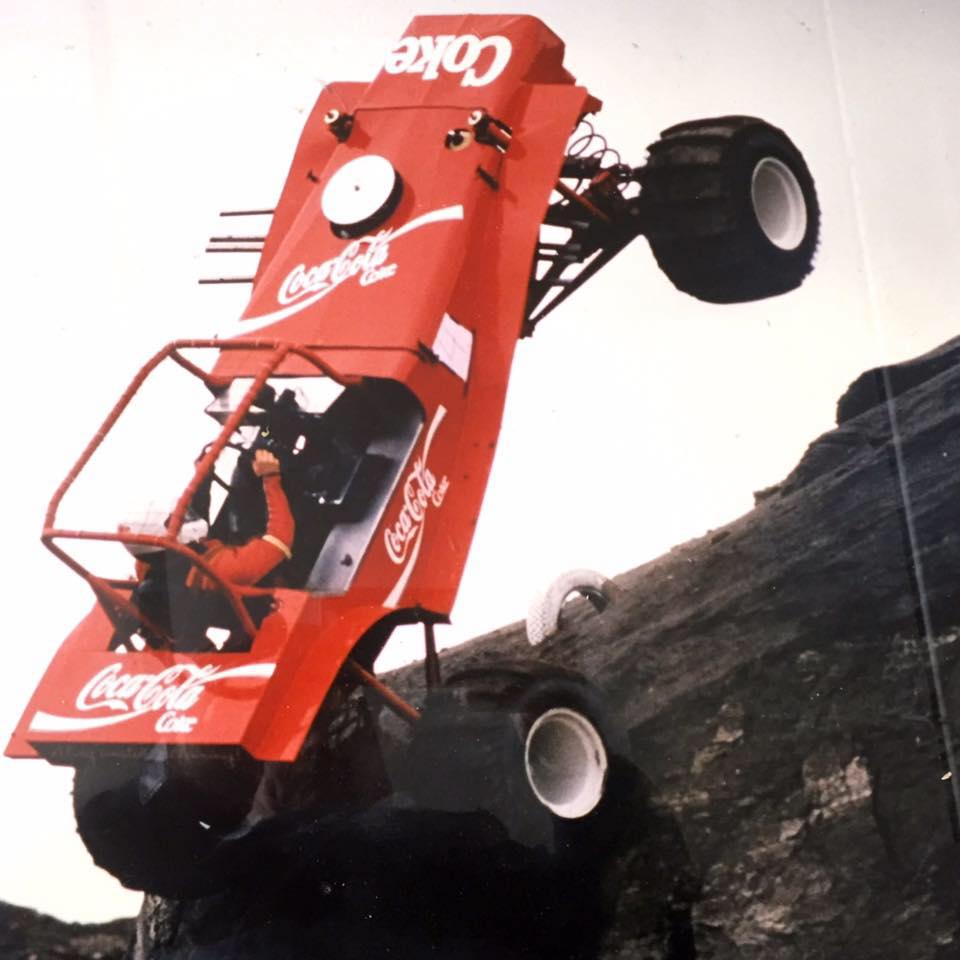 Author: Hannes Örn Ólafsson
Translator: Björn Ingi Jóhannsson
Árni Kópson started his carrear in formula offroad in the year 1988. He started the year before as an assistant with two brothers, Stefan and Harald. And from that time there was no return.
His first competition in 1988 was in a convertet Isuzu Gemini/Bronco in the street legal class. But that was not enough.
In the year 1989 Árni shocked everyone in Iceland with a new offroad car that would change the formula offroad for years to come, he built the first specially made formula offroad vehicle. It was build from two front chassies from a Bronco that was welded together, driver seat in the rear, coil spring suspension and hydrolic steering. And that was the beginning of formula offroad like we know it today.
In the year 1989 Árni won most of the races and ended up as the Icelandic champion. After that season he sold the car to a tv station.
In 1990 Árni came back with a new formula offroad car. It was build pretty much as the old one but with some changes and modifications to be the best of them all. He came with a big sponsor and only one. The first one to be with a big sponsor like that which was Coca Cola.
His winning spree did not stop at the year 1990. He won most of all races ones again and stood up as champion in 1990 and again in 1991. And after three championsship titles in a row Árni decided that it was enough and stopped competing.
But being a formula offroad driver is like an addiction. You can never walk away for good. In 2012 Árni bought his old car back and modified once again. The car had been in hands of many good drivers and always at the top of every year. Árni competed in race taking home the first place as well as best in show. After that race Árni sold the car again.
Now in 2016 the car is once again back in Árni´s hands and he is aiming for the world championship in the USA.