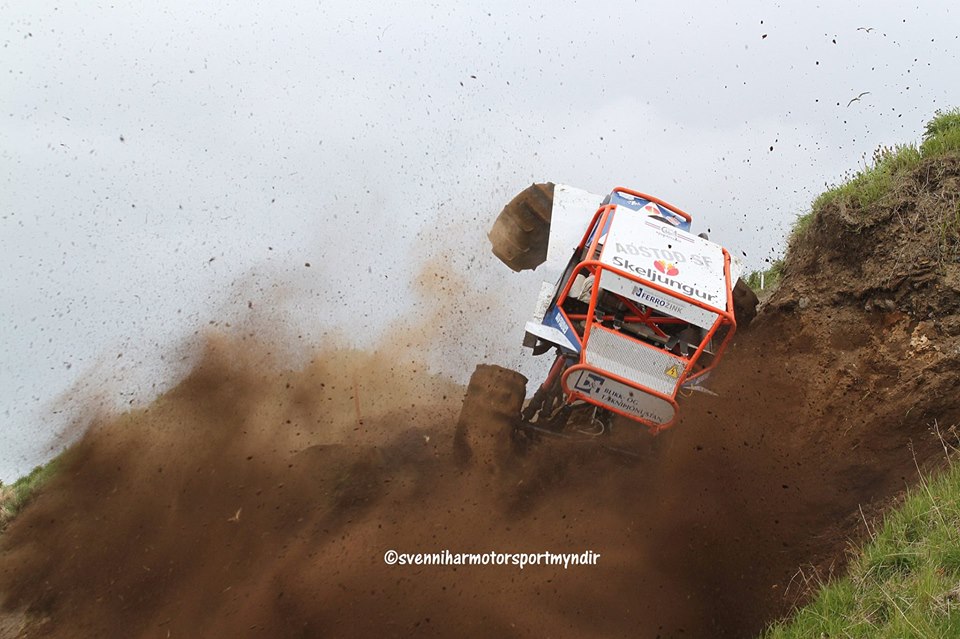 [ezcol_2fifth]
Name:
Fjölnir Guðmannsson
Name of your car:
Eva
Country:
Iceland

Social media:
Team Eva Formula Offroad

Tell us a little brief background of your renovation?
We decided that we wanted to add a fuel injection system, better suspension and maybe change the front end a little bit before next season.
Tell us what you will do or have done:
We did much more than we started out with. We chopped off the front end, built a new crossed 4-link suspension without a panhard bar and moved the fuel cell to the back.
We put RCV 35 spline front axles in. We put in 12″ Ori shocks in the front and moved the 12″ Fox 2,5″ airshocks to the back. We lowered the stance of the car around 20cm. We changed the 4 link geometry of the back end and also built a new more level panhard bar in the back. We got new 32x14x15″ Bigger diggers all around on 12″ wide aluminum wheels with 5″ backspace. We got a new Meziere 60gpm electric water pump, a 200amp alternator, a new Northstar battery, a new electric circuit, a new FAST XFi injection along with a FAST e6 digital ignition and coil, bored the block out to 548cid, got JE -45cc pistons to bump the compression ratio up to 13.9, new mechanical rollers, new rocker arms, new pushrods, new gaskets and bearings all around, so the motor should put out between 750-800hp NA. We got all new ptfe fuel lines to go along with this. We also decided to change out our TH350 reverse valve body transmission for a stage 4 fti shorty powerglide. Then we did some structure changes, put in new limiting straps and bump stops, along with a few other minor things.

Tell us what you think / hope / know the renovation will result:
We hope that the car will handle better, rev faster and respond faster, along with being able to hit rebounds harder with the new suspension setup.
Is the car ready for Hella?
It will be. We still have to build the connection between the transmission and transfer case, move the driveshafts, connect the electrical system and map the xfi injection computer. We should be done in 2 weekends.
So you and your team will work day and night to finish the car?
Yeah, pretty much! It is essentially a new car with all the changes. The changes have been mostly done and driven through by my team captain Kristján Skjóldal, a very knowledgeable, fast working, fast thinking mechanic who comes up with very good solutions and ideas. We also redid the back of the car.
Driver:
Fjölnir Guðmannsson
Team captain:
Kristján Skjóldal
Mechanics:
Einar Þór Birgisson
Kjartan Vilbergsson
Jón Þór Ásgrímsson
[/ezcol_2fifth] [ezcol_3fifth_end]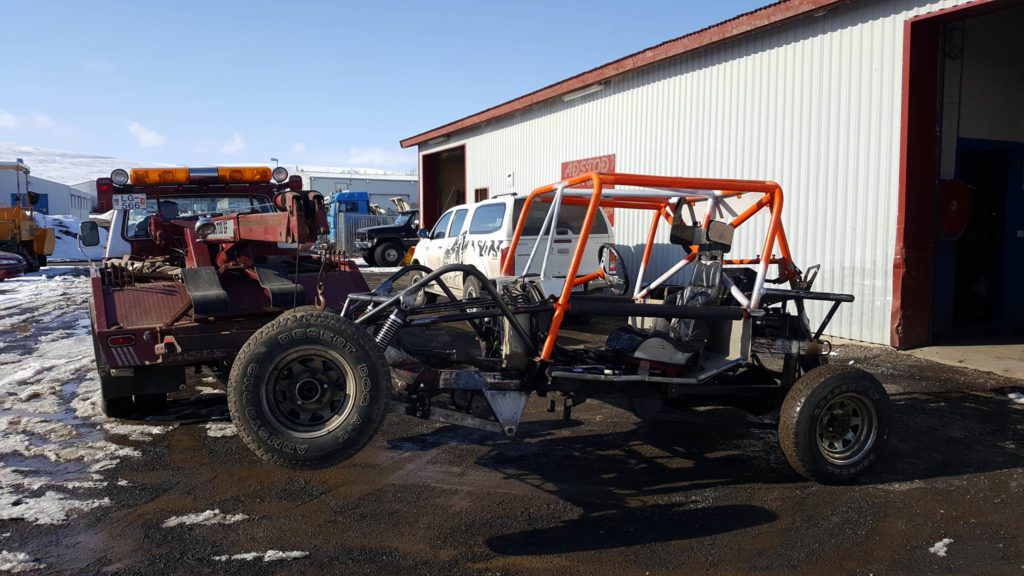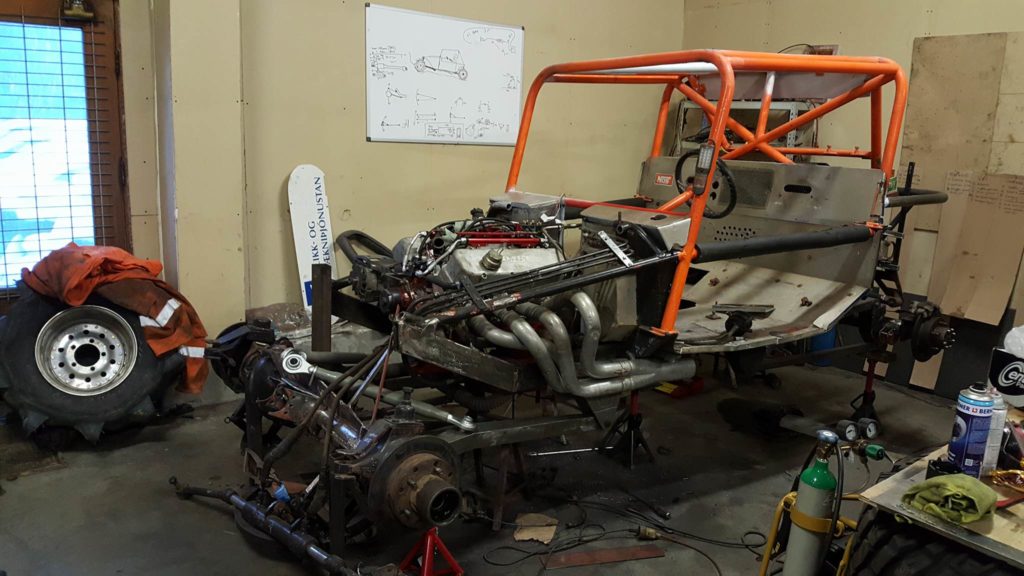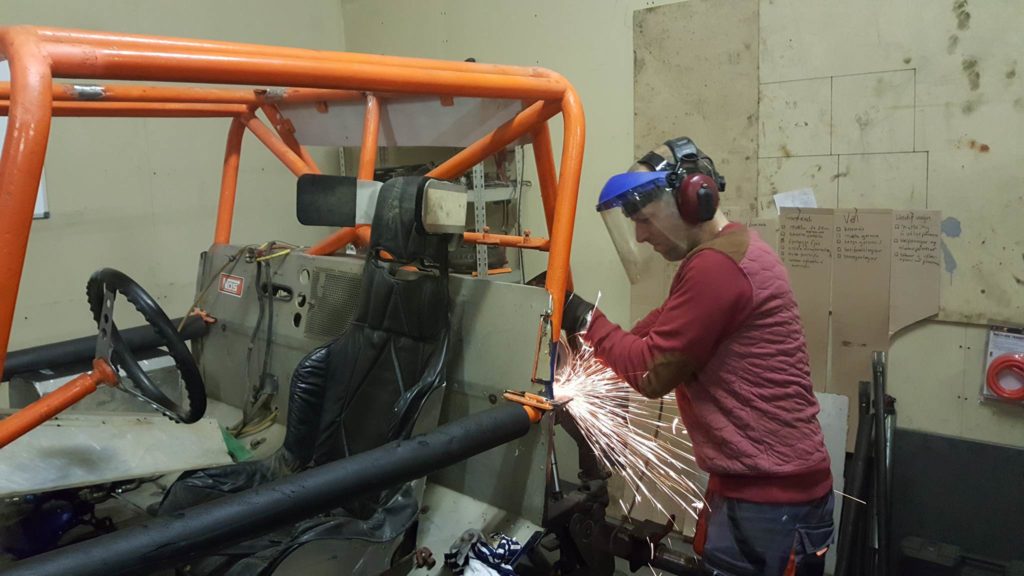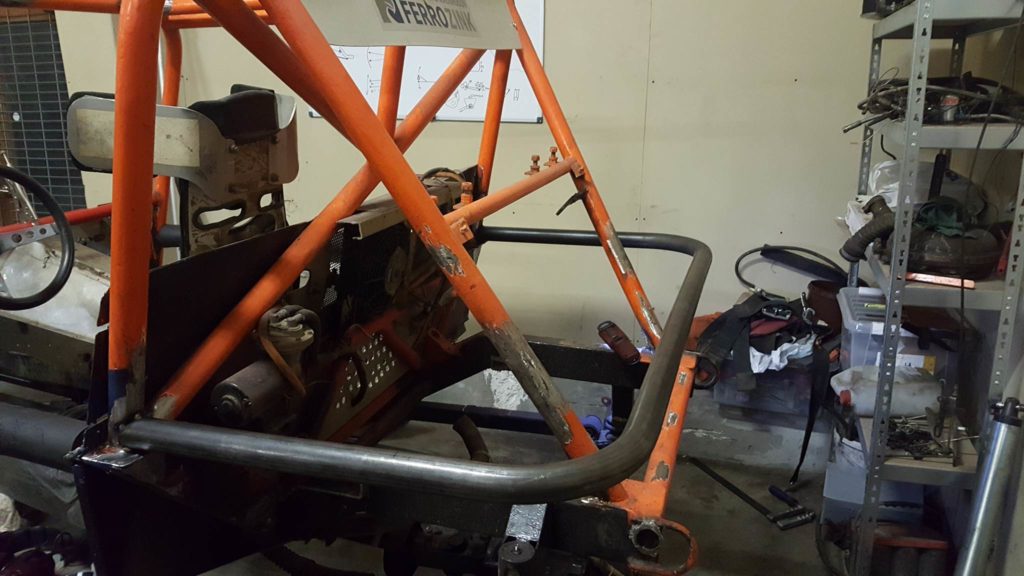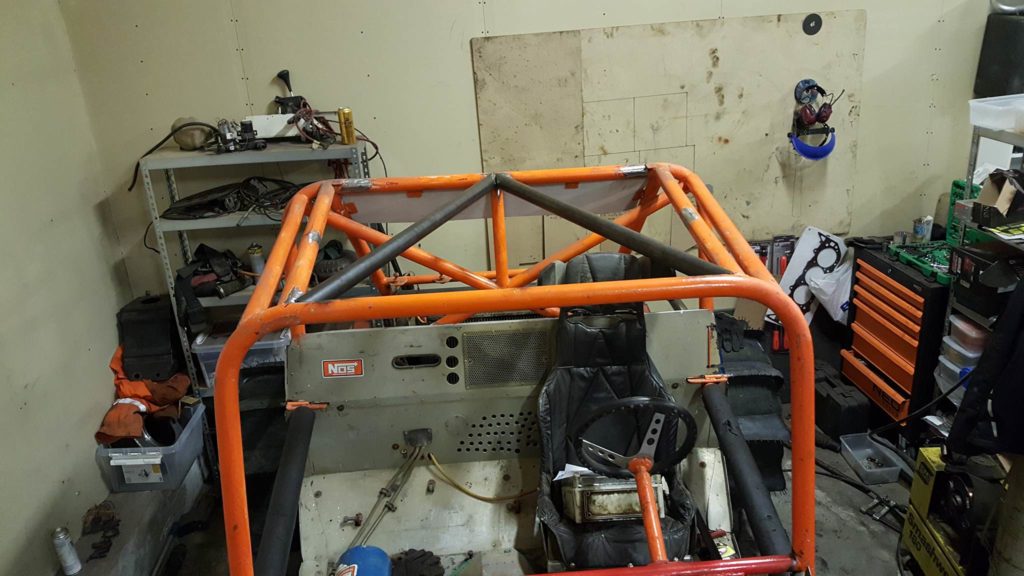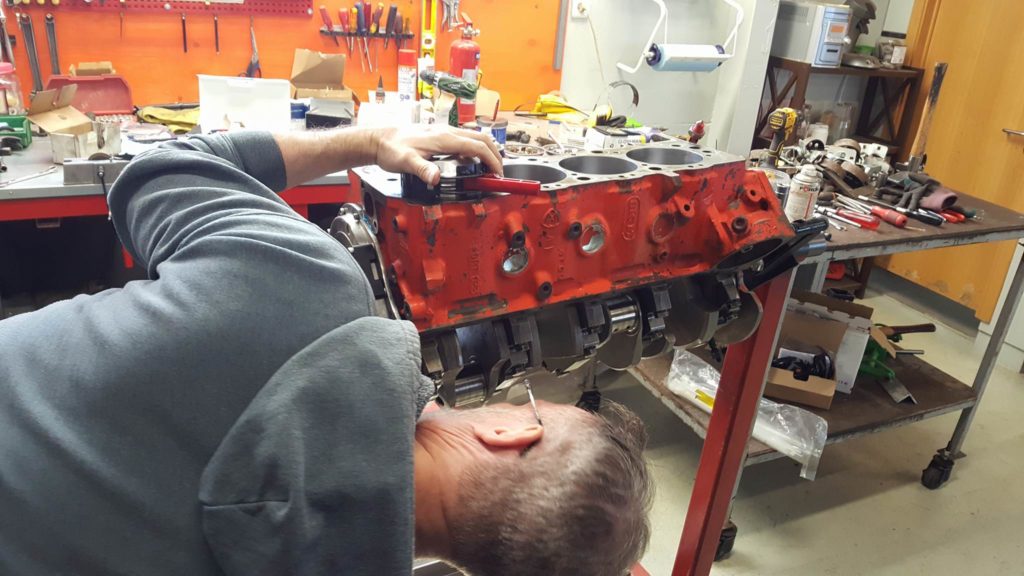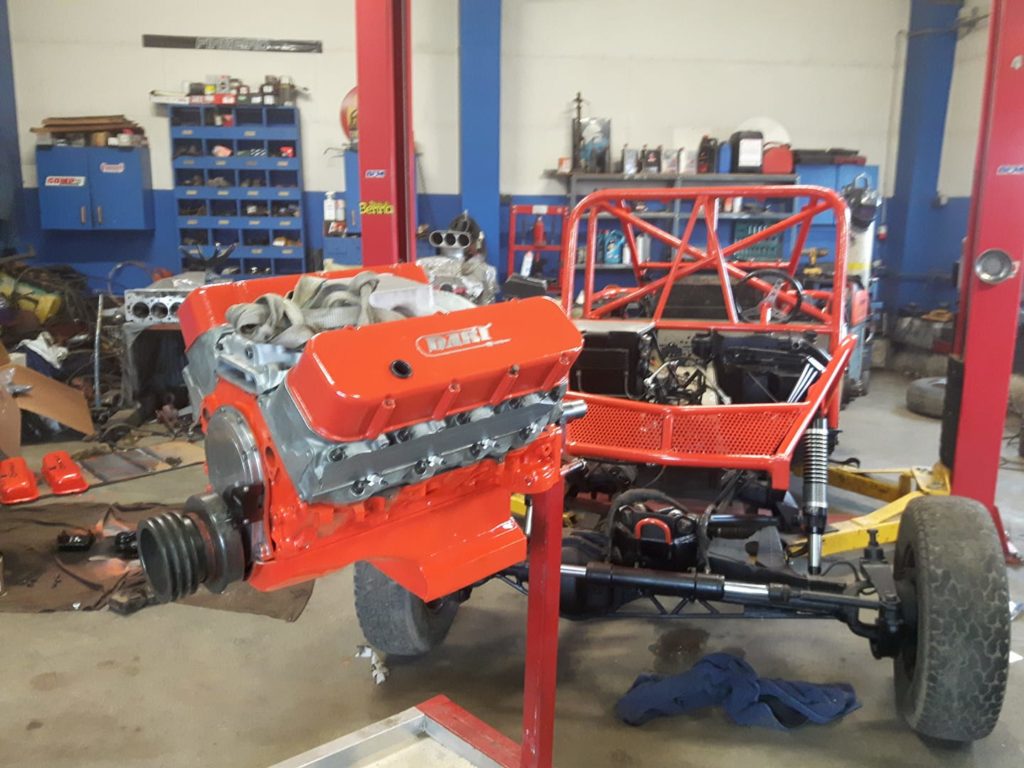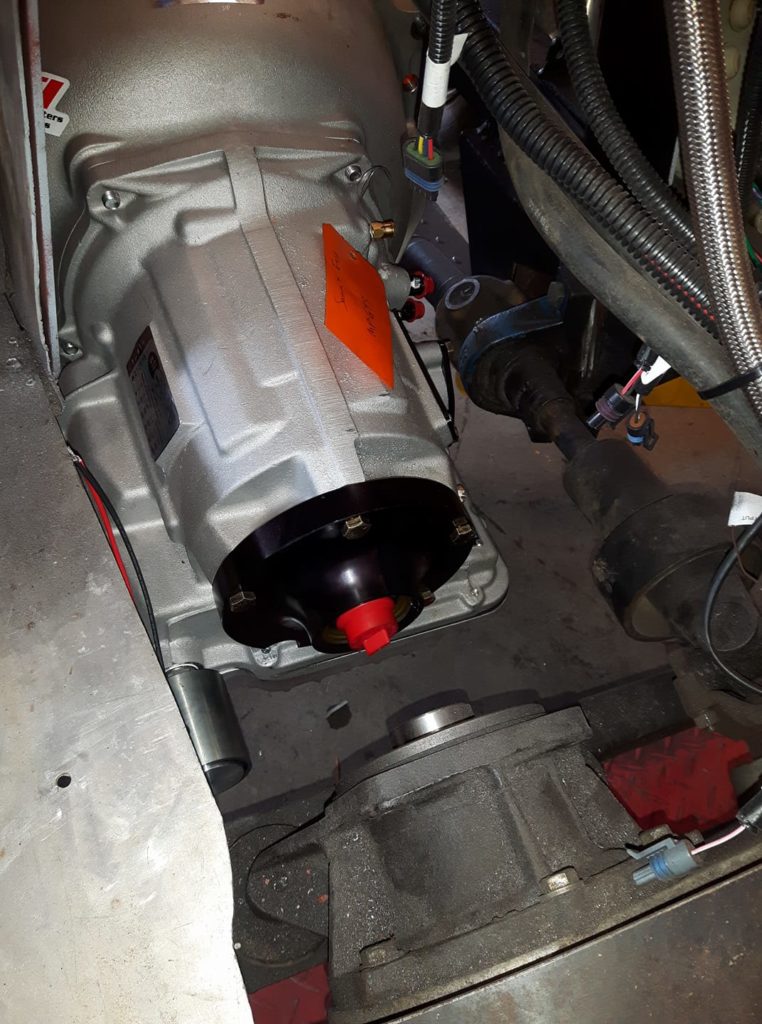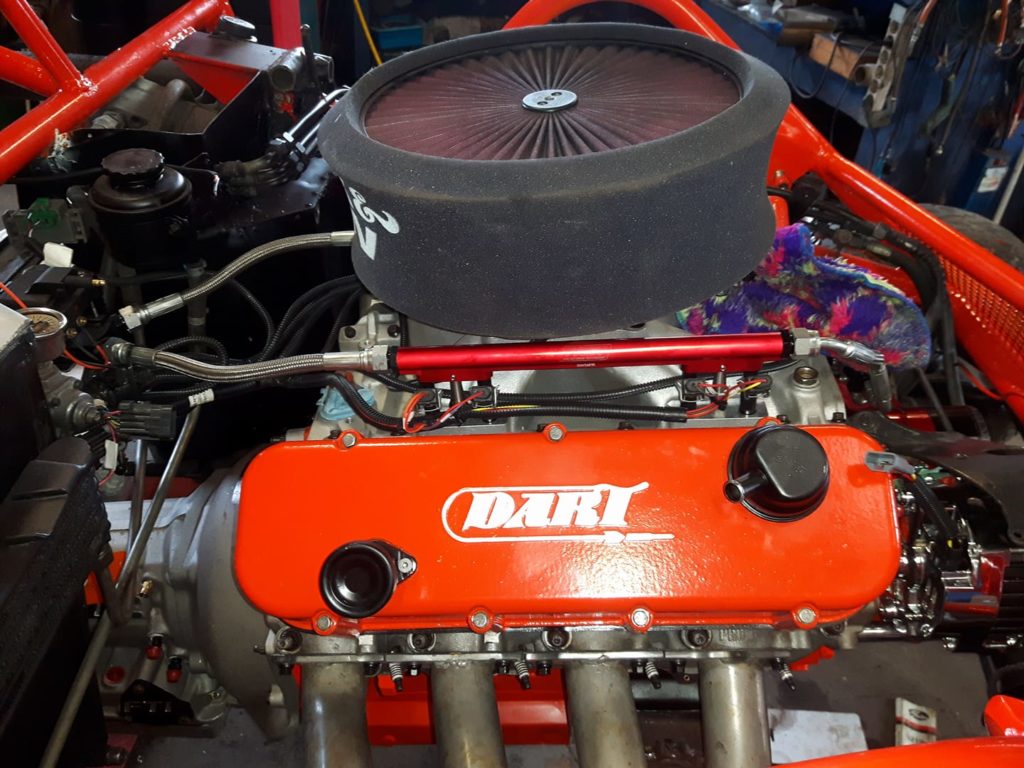 n[/ezcol_3fifth_end]