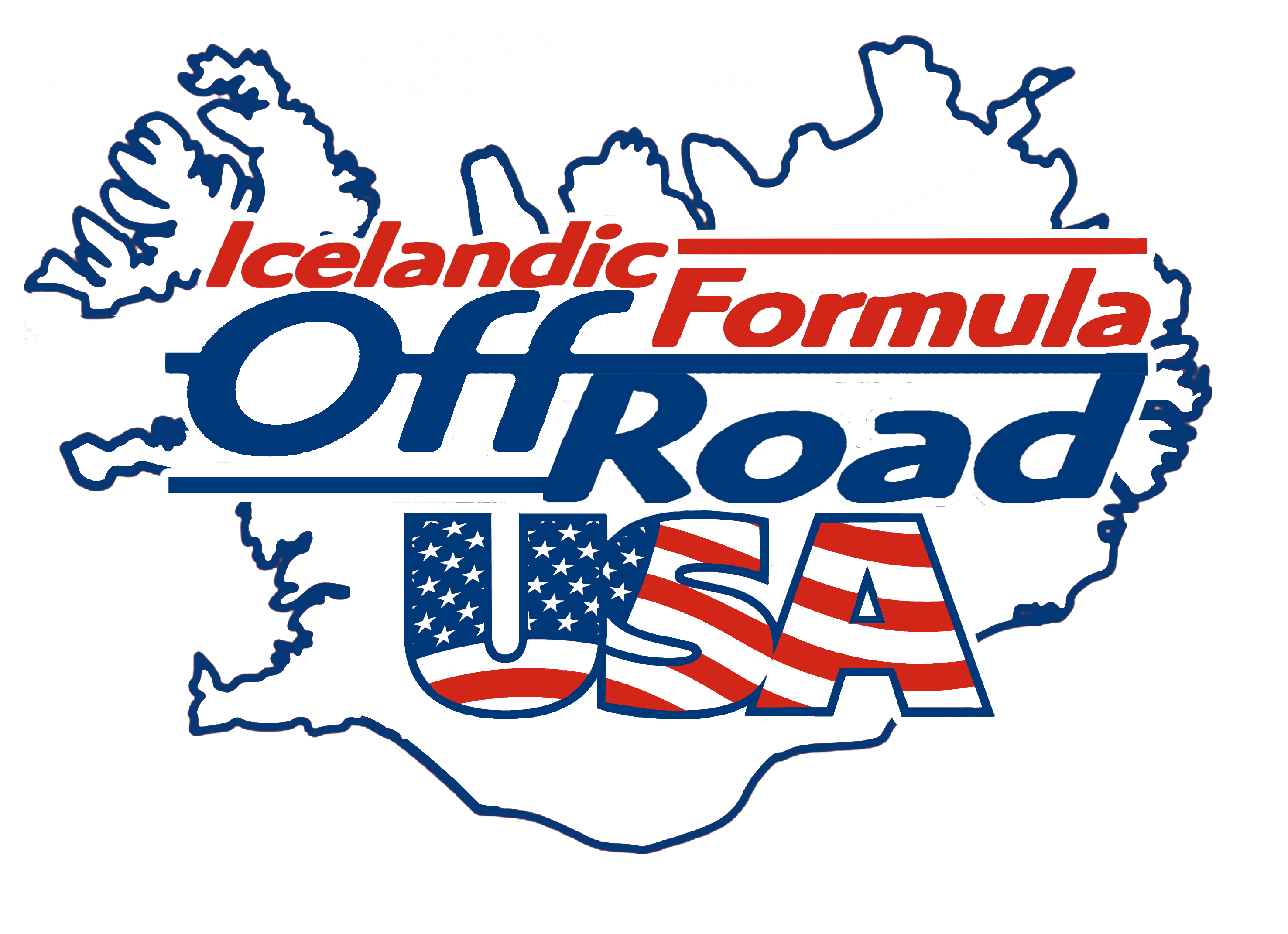 The vikings from Scandinavia travelled to Iceland. Now in 2016 their descendants are travelling to USA, and are going to show the Americans what real off-road motorsport is. Down below you can read about "the vikings" that will do their best or die to win the race on American soil. Will you be there to see this epic battle?
The Driver Geir Evert Grimsson was in the Choir Boy's service team for two years then decided to built his own car.
The Car The Sledgehammer [Sleggjan] was originally built back in 1990 but then it was called The Chicken [Kjúklingurinn] and belonged to Reynir Kjúklingur as he was called.
The Driver in 2013 Svanur Örn Tómasson competed on Lukku Láki which belonged to his oldest son and after that test drive he got the Off Road Fever.
The Car Insane was built in Sweden, 2007 by Johannes Rykling and Hans Mäki. Svanur bought Insane from Martin Michaelsen, Norway in 2014 and has been competing since. Read more at Formula Offroad Iceland
The Driver Guðmundur Ingi Arnarssons aim is to make his debut 2016 in Formula Off Road (NEZ Championship 2016). He has been in several service teams over the years, started in 1997 with few breaks in between.
The Car started to built in November of 2014 and approx a year later was the first test drive. The Lion is completely new and is like nothing else.
The Driver Guðlaugur Sindri Helgason has had interest since he can remember. His first car was bought with his money he got from his confirmation ceremony.
The Car Guðlaugur bought Galdragulur [Magic Yellow] from Ragnar Skúlason and he has changed the car quite a bit. The car made it's first competition back in 1982 and has been in over 100 races. Its an old car but always delivers.
The Driver Atli Jamil Ásgeirsson has been around motorsport since childhood. His interest in Formula Off Road came at a young age. His father, Ásgeir Jamil competed for many years with great success and Atli was only a toddler. Atli´s dream was to compete himself and follow in his father's footsteps.
The Car Roar Johansen in Norway was selling his car Thunderbolt and Atli and his buddies flew out to Norway to inspect the car further.
The Driver Aron Ingi Svansson began to follow Formula Off Road as a child. He had planned to buy an off road car 3 years before he actually did. His brother bought a car so Aron was the Team Captain but eventually he took over.
The Car The car we know now as Zombie was Guttinn Reborn in 2013, but got destroyed in Skien, Norway when Kjartan Guðvarðarson rolled-over from 100m fall. Since then Aron has rebuilt the car twice.
The Driver Haukur Viðar Einarsson began his long career in Formula Off Road around 1991 when the legend Árni Kópsson was competing. It was Haukur's life long dream to compete in Formula Off Road so in 2014 he bought his first car.
The Car Tazinn previously known as Hlunkurinn [The Lump] and own by Benedikt Helgi Sigfúsason, was built in the winter of 2012-2013. Haukur bought the car in 2014.
The Driver Valdimar Jón Sveinsson´s interest in motorsport in general began at a very young age. He began racing in 2014 but he bought his car back in 2011.
The Car Crash Hard was originally built by Davíð Ólafsson and an auto shop called Renniverkstæði Ægirs, but back then the car's name was The Clown [Trúðurinn] and belonged to Gunnar Gunnarsson. The only thing that has changed in the car since it was built is the FOX suspensions that are under it today.
The Driver Three times Icelandic Champion, Bjarki has been an enthusiast from birth. Back in the day he wanted to try Formula Off Road so he rented a car to test one competition. Later on he bought the car and has been competing since. He has also has gained the title Hydroplaning Champion in 2015 for his run on the river in Hella.
The Car He bought the car back in 2001 from Hrjólfur and Magnús but in 2008 he built a brand new one.
The Driver Snorri Þór Árnason's father, Árni Steindór Sveinsson, was in the service team for the multi-champion Haraldur Pétursson so naturally he began to develop interest for the sport. He started competing himself in 2013 and has he won the Icelandic Championship fromt 2013-2015
The Car In 2013 Snorri bought the car without any engine and only a month from the first race. He and his team tore it apart, painted and build a new body and the whole thing got scrutinized.
The Driver Ingólfur Guðvarðarson has been around Formula Off-Road for many years and like many others started in the service team. He worked with his brother, Kjartan "Galdri" Guðvarðarson, multi Icelandic Champion Haraldur Pétursson and many others.
The Car  Ingó´s first car (Guttinn) didn't last very long. The car was completely destroyed in Skien, september 2013. Guttinn Reborn as we know it today was built in 2014 from scratch.. Read more at Formula Offroad Iceland
The Driver Guðbjörn Grímsson started competing back in 1986 in his '72 Ford Bronco and competed in that car for three years. One of the founders of the association Jeppaklúbbur Reykjavíkur. In 1987 he won the title Icelandic Champion and in 2014 he set the world record hydroplaning on the river in Hella.
The Car Katla Turbo was produced in Wayne, Michigan back in 1972. She was born with 6 cylinder engine but today she has a roaring 1640 hp Nelson Racing Engine.
You can read more about these drivers and Formula Offroad at Formula Offroad Iceland

PHOTO: The pictures are from various photographers. Most of them are from Mammadreki, some from Lars Mårtensson (griddd) and some from Dóri Bjöss and few other Icelandic photographers