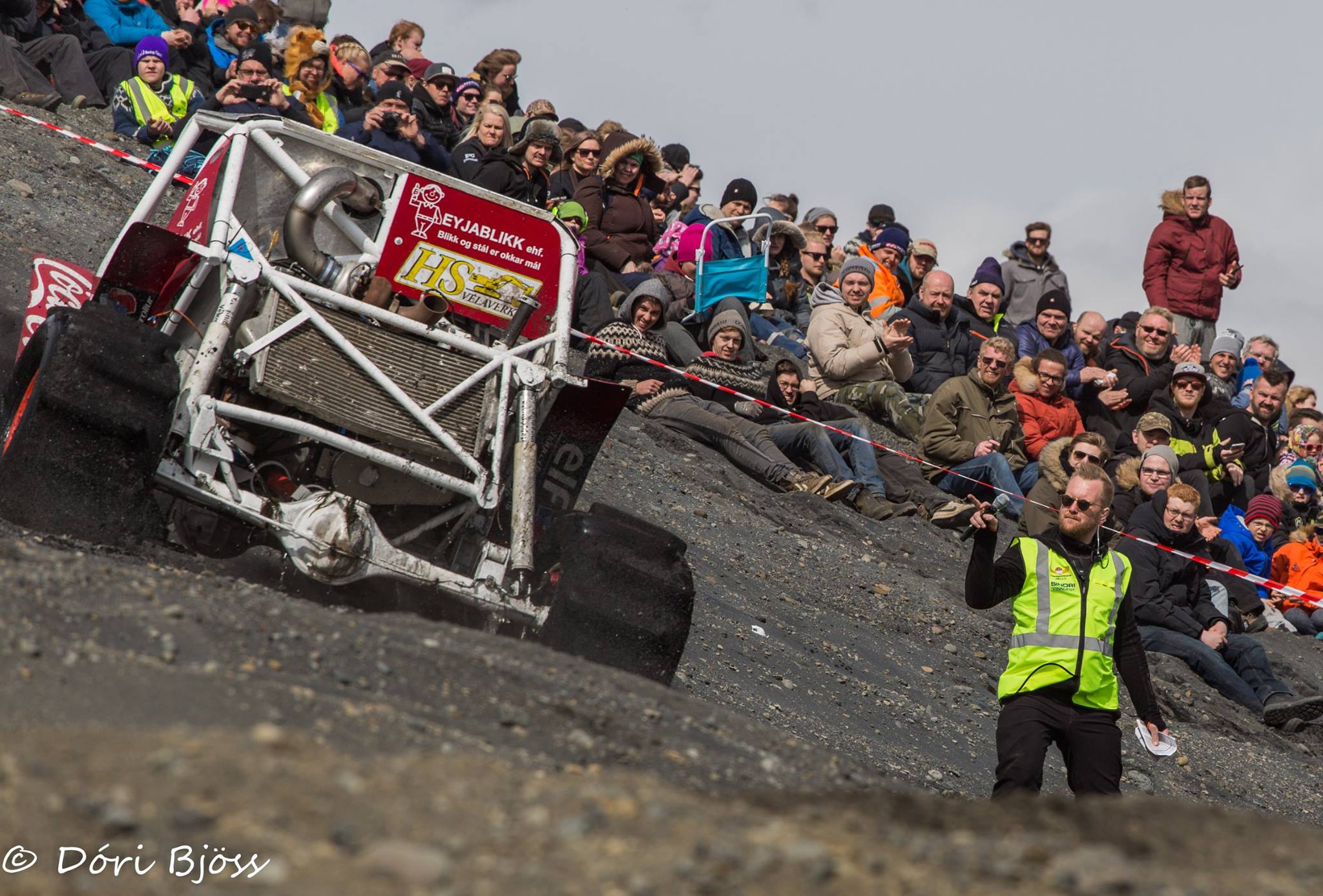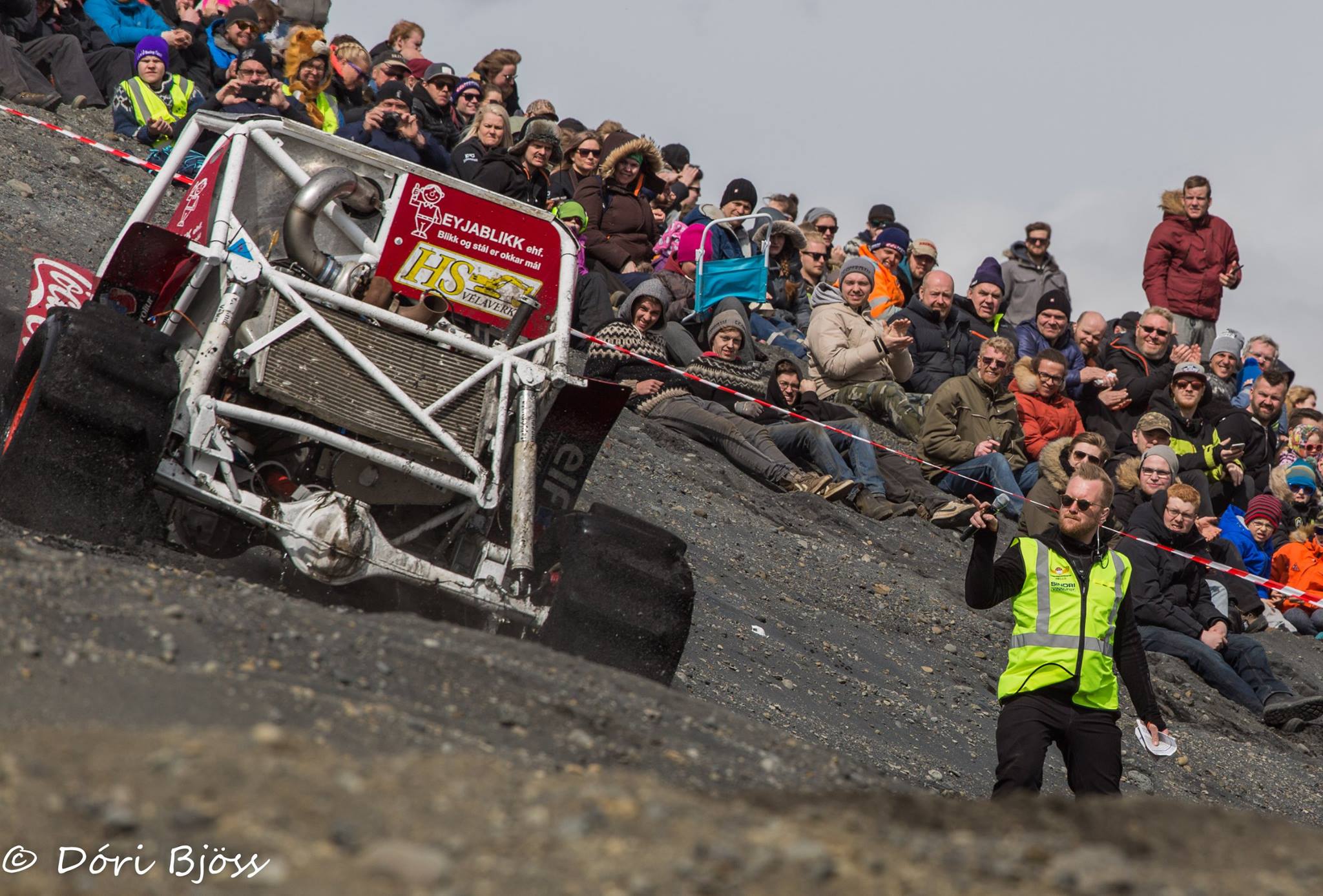 Author: Ólafur Már Þórisson Photo: Dori Bjoss Photography & Elva Hrönn
Video: Team Kölski & Jacob C
First Icelandic championship
in Formula off road was held last week in Hella, the south coast of Iceland. There were six exciting tracks, 20 cars, 15 in unlimited class and 5 in Street legal class and of course the famous swamp and mud track was one of the obstacles for the cars and drivers.
There where a few new faces in the comp-etition, for example Birgir Sigursson on the General doctor which he bought from Thor Thormar Palsson.
Elias Gudmundsson on Rodeo had only taken part in one race and that was when he borrowed The Dream from Gestur Jon Ingolfsson last year. He showed up on his newly bought car.
Then we also had some experienced drivers return to the sport and racing in Iceland. Ragnar Skulason a former champion in 1992 og 1994 was driving Kolski in street legal class and finished second behind Edvald Orri Gudmundsson on Pjakkurinn.
But probably the most famous driver of all time Arni Kopsson returned on his car Heimasaetan to race again in Icelandic Formula offroad. Arni finished 9th and did alright, especially on the water. The Icelandic record for driving fast on the water held by Gudbjorn Grimsson on Katla is 87 km/h but Arni was measured on 84 km/h!
The reigning champion Snorri Thor Arnason is not able to defend his title this year because he sold his car to Thor Thormar and Thor did alright on the car which now has the name Thor. He finished 5th but mistakes early on cost him and he never had a chance to fight for the win.
Gudmundur Ingi Arnarsson
who came second in the Icelandic championship last year behind Snorri won the race in Hella in unlimited class. He showed the others that probably he will be the one to beat this year. He managed to get over 200 points more than Magnus Sigurdsson on Kubbur who came second. Elias on Rodeo managed to get the third spot in only his second race.
The 3000 audience that came to watch the race did get a lot for their money and Gestur Ingolfsson on The Dream got the price for the best action when the power and the nitro of the big block motor he got lifted the front of the car in the time track. Next race is in two weeks in Stapafell.