The Driver
Name:
Pål Blesvik
Whereabouts:
Risør
Country:
Norway
Start No:
88
Class:
Unlimited
Team:
Blesvik Racing
Club:
KNA Telemark
Background:
He Started with Biltrial (Rockcrawling) in 2001 and had success with it for 10 years. Built new Rock crawler for the 2011 season but ran only the European Championship in the Czech Republic and 2 run home before he rebuilt the car to Formula Offroad.
He have had interest in Formula Offroad over the years and he have been facts judge several times but he thought Formula Offroad was too expensive for him.
But it was not that expensive!
Won the Norwegian championship Modified class in 2014 and moved on to the Unlimited class for the 2015 season.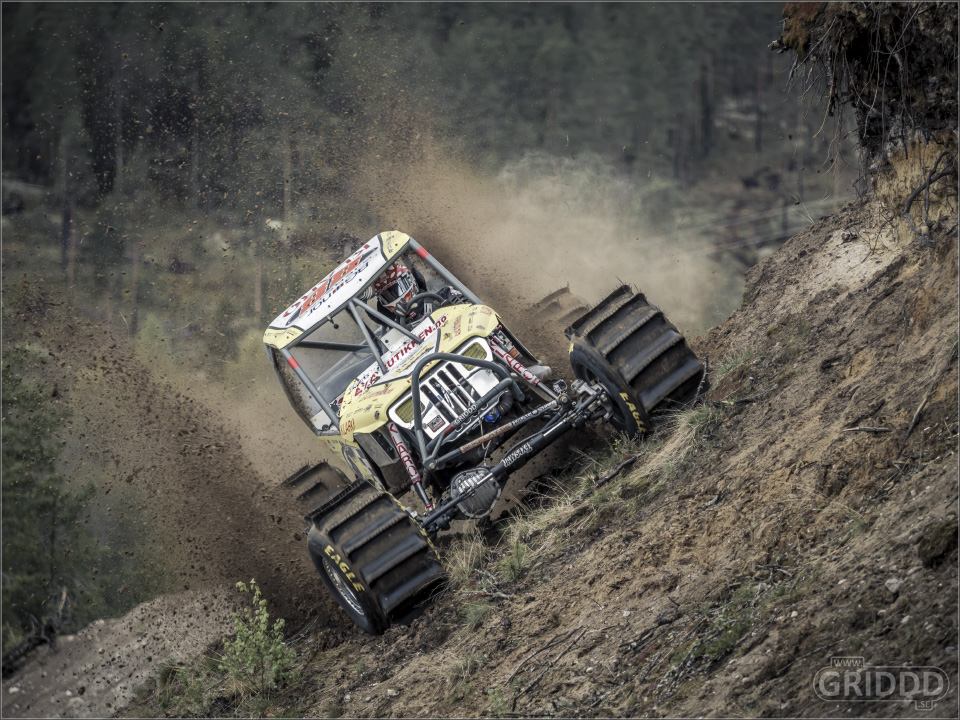 The Racecar
Engine:
Chevy LS6
Engine power in HP:
–
NOS:
No
Engine power with Nitro (in HP):
0
Turbo:
Yes
Engine power with turbo (in HP):
Depends on boost, 850+ hp
What part/parts of the engine is tuned?
Rod, piston, valves, Cam, valvetrain
Let us know how your engine is tuned?
Comp Cam LSR277, Lucas 86 lb injectors, Eagle forged rods, Mahle forged pistons, Patriot Performance valvetrain kit, Harland Sharp roller rockers, Moroso oilpump, Borg Warner Airwerks s400sx3 turbo, Snow Performance Methanol/water injection, Aeromotive Eliminator fuelpump. Truck intake manifold, Fuel: Bioethanol (E85), 58 psi fuel pressure, 15 psi turbo pressure."
Torque (nm):
Unknown
Transmission:
TH400
Transfercase:
Atlas Race Case twin stick
Chassis:
Tubular chassis
How many meters of tube are your tubular frame made of?
40 meters
What kind of tubes have you used?
seamless tube
The tube dimensions in mm (diameter x thickness):
48×3,2mm
Car body:
Jeep Yj
Suspension:
14″ Racerunner airshocks, Fox bumpstops
Wheelbase:
300 cm
Front axles:
Dana 60
If your front axle is a hybrid, tell us how?
–
Rear axles:
Dana 60
If your rear axle is a hybrid, tell us how?
–
Tires – Front:
Bigger Digger
Tires – Rear:
Super Scooper