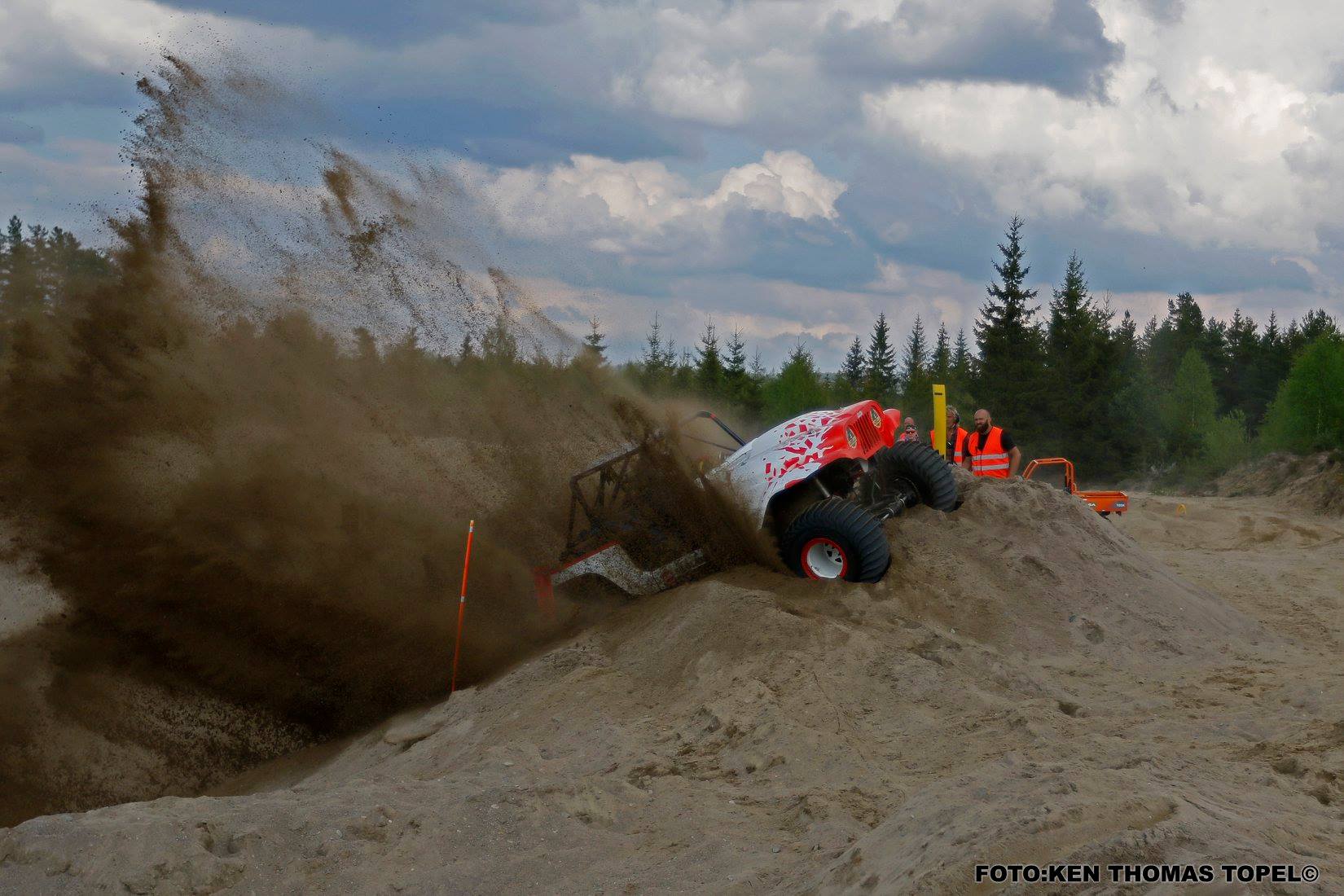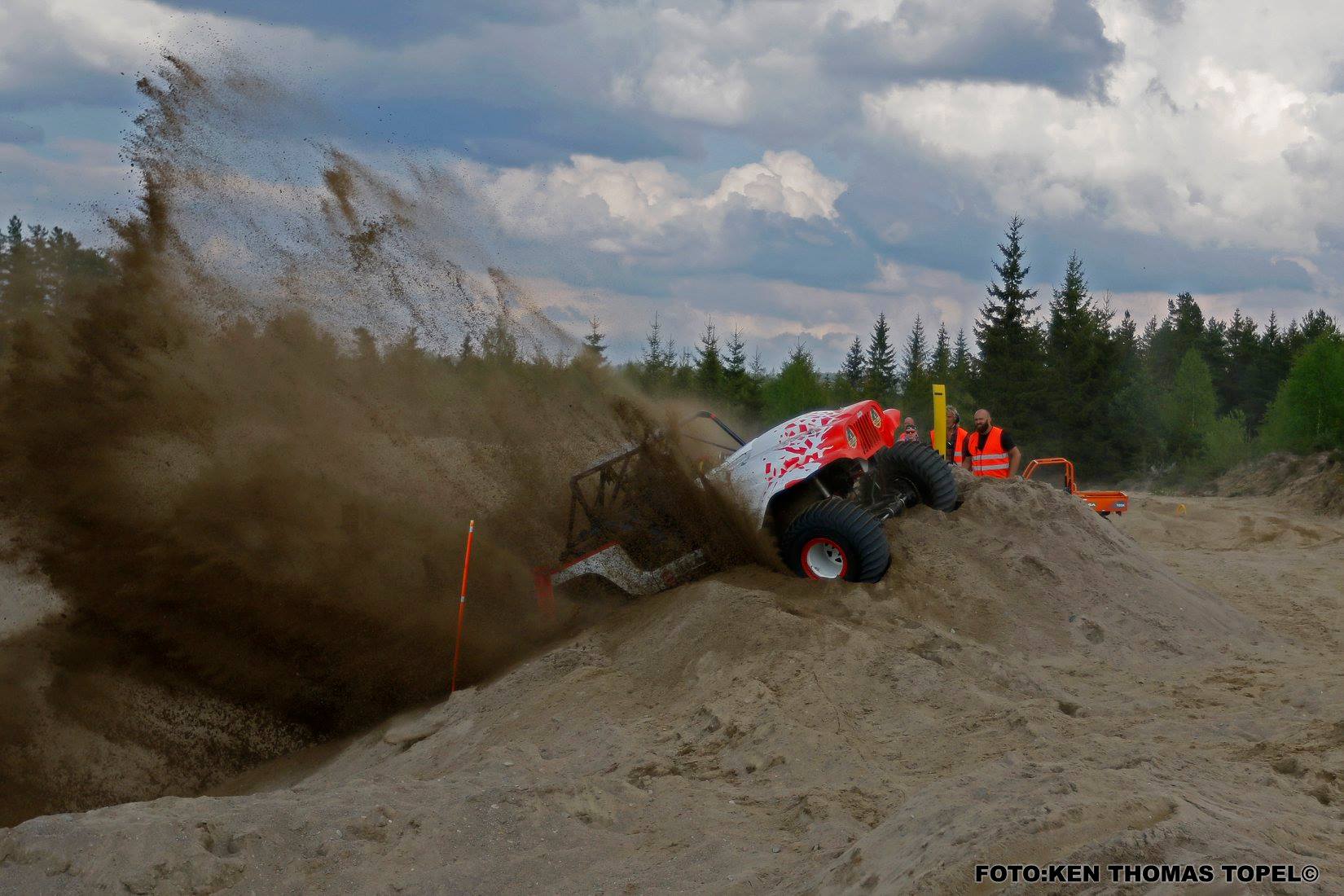 Team Elvis offroad with our Norwegian reporter Øyvind Elvis Bråthen made a comeback in Matrand.  It was ten years since he drove last. And has during the winter renovated his racer Elvis so it would be race ready for Matrand and season premiere. The color is new to the car but this color mix that saw the light for the first time 25 years ago. It's taken from an old classic offroad car in Norway
He started with a good first track. Everything seemed as it should. But track 2 and 3 there were some problems with the steering. Track 4 went smoothly. In track 5 he broke a belt so the car did not go well. Just got 70 points. However, changed it to track 6 to drove a 310 points.
Øyvind ended the race weekend with a shared first place in Norway cup. He has planned to race one more time this year.